For a winegrower, his vineyard is the most beautiful of gardens…He teams up with nature to reap the benefits. Our great story begins in 1923 with 86 winegrowers wishing to build their own future within the Tourangeau vineyard between Amboise and Chenonceaux.
The cooperative cellar of Bléré was created in 1925, thanks to Paul Racault (schoolteacher and deputy) as well as the mayor of Bléré Charles Simon. This project came after a study trip of the board of directors across some cooperatives in Hérault and finally a strong collective desire.
In no time, members include the economic benefit based on the motto "Alone I go faster, together we go further". All the winegrower of the cooperative cellar, contribute to make, every year, typical wines from the Valley of the Kings.
The Beaujardin vineyard extends over seven communes : Dierre, Saint-Martin-le-Beau, Athée-sur-Cher, Bléré, La-Croix-en-Touraine, Civray-de-Touraine and Francueil. Our soils are diverse that's why we have a great richness of wines. Our vines are planted on the clay-limestone and siliceous slopes of the Cher hillsides. These soils develop characteristic wines.
DISCOVER
Beaujardin wine's
At Beaujardin, we propose ten grape varieties :
Sauvignon blanc, Chardonnay, Chenin, Pinot Noir, Pinot gris, Gamay, Cabernet Franc, Cabernet Sauvignon, Côt-Malbec and Grolleau
and four AOP : Touraine – Touraine Chenonceaux – Crémant de Loire – Rosé de Loire.

Nos rouges


Nos blancs


Nos pétillants


Nos rosés

GREAT TERROIRS, GREAT WINES!
Since 1991, the cellar has been operating the Domaine des 7 Lieues. The vineyard plot provides to take advantage of the most beautiful terroirs of the Cher valley.
Sustainable culture specifications added to modern technology allow us to work wisely.
We are attentive to the nature, for that reason, we harvest the grapes at the best moment of their maturity.

OUR WINES

DISCOVER
Beaujardin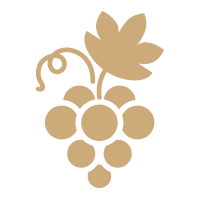 Vineyards and terroirs
Our vineyard is driven by strong values and a pronounced taste for job well-done. Heritage and craftsmanship go with passion and know-how.
Winegrowers
Today, 30 winegrowers and 11 collaborators devote themselves throughout the year in order to produce authentic local wines.
The Cellar
While craftsmanship remains a priority, the winery uses new technical advances to perpetuate its heritage.
Tasting and Sale
You can find two outlets: Bléré and Athée-sur-Cher. We are proud to welcome you to discover and taste our many vintages.
VINES & WINES
Breaking news